The Earth is our Mother
An artist/photography and/or writer can get up in the morning and have thoughts for how and what they will do for the day. But from many years of experience I have learned, you will get up and whatever you are suppose to create that day will manifest.
This morning when I got up I had full intentions to work on more of my photography and getting it posted on some sites. But instead what happens? I start working with my graphic arts with Earth Day on my mind!
Earth Day-April 22, 2014 is a very special day for me. It is a day that many people will pull together and do something good for the earth and many will even set a new goal for that year. It will be a goal that will involve doing something good for our environment and although I wish Earth Day was 365 days for everyone, I will take the one day if that means they will stick to something for the year that will help the earth.
The list is endless of things you can change and do for Earth Day, Every year now for many, many moons I make a commitment to doing something that I know will help with the earth. It does not matter how big or small the idea is, the main thing is sticking to the commitment. If recycling everything is too much for you do, take one item and make a commitment to recycling it. Like newspaper, plastic containers, and so on. Just by doing that one tiny thing will help a lot more than you can ever imagine.
I am sure I will be writing more about this-so be sure to follow my blog and leave me note if you do and I will follow you back. Have a Blessed Day everyone! Here are a few of my new designs for Earth Day 2014.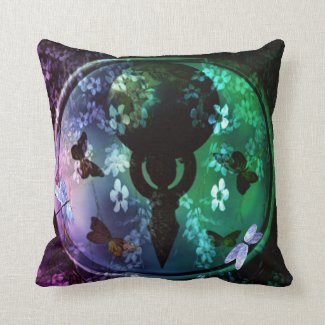 The EarthMother Pillow by WhiteOaksPhotos