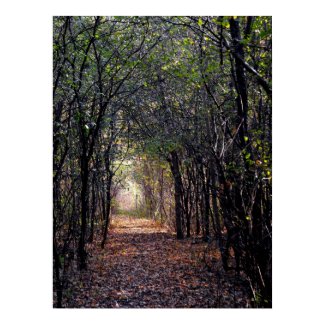 Light at the End of the Path Poster
by
WhiteOaksPhotos
Alright, let's face it, we are sick and tired of getting telephone calls from doctors. When the phone rang we were actually outside and by the time I got into the house the doctor just hung up-he left a message on my answering machine that we needed to call him back as soon as possible. So I immediately called him and heard what I never thought I would hear. The MRI results found a small spot on my husband's brain and he needs to have radiation done, which also meant another doctor. Chemo had to be placed on hold for a while.
The new radiation doctor explained to us and
SHOWED
us the results from the MRI. If the "small spot" was small than I am a freaking millionaire and I promise I am NOT that! The cancer mass on my husbands brain is large. It is large enough that unfortunately I pulled the doctor aside and asked him flat out how serious this was and he told me! If you are ever in this position and you want to the know the truth, be careful what you ask for because you will damn well get it!
One of my main concerns was, why in the hell was this cancer not found sooner! Guess what, when you have an evasive cancer and you are going through chemo, the cancer runs and tries to hide from the chemo therefore it makes a b-line to the brain because chemo does not go to the brain. That is what happened in my husbands case, the cancer hauled ass to the brain in that short of a time. The radiation doctor told me that at this point, all we can do is make my husband as comfort as possible. The doctors plan is to put my husband through 10 radiation treatments (we have 6 down and 4 to go) except now my husband is having a very hard finishing the treatments. Friday he was having such a rough day that he stressed out and could not breathe when they were setting him up for his treatment, so they had to cancel it.
To be continued.......